Gas Spring TV Mount
1. Display
The gas spring is usually installed in the LCD monitor arm, so that the monitor arm can be freely adjusted to meet the application requirements. It will be locked at the position where your hands are off. Clients choose gas springs of different force values, according to the bearing of LCD monitor arm. Our company offers gas spring solutions for the display support with bearing range of 2-9kg. The solutions offer convenience for clients to freely replace the displays.
2. Skylight
Both skylights and ordinary windows can use gas springs for easy opening and closing.
3. Window
With the support of window gas spring, the opening and closing of windows can be freely adjusted.
4. Sofa
Gas spring allows users to adjust the sofa backrest to comfortable position.
5. Bed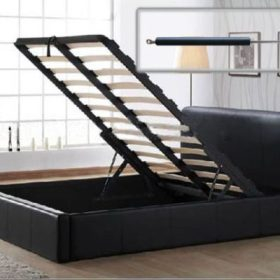 You can fully make use of bottom space of the bed which has been installed with gas springs. The bed bottom is convenient to clean.
6.Washing Machine
Gas spring for washing machines is mainly used to cut down the vibration caused by high-speed rotation. Service life of washing machines can be significantly prolonged.
7. Cabinet
We provide gas springs specially for cabinets. Users can easily open and close the cabinets. No additional mechanism or work is needed to support and fix the cabinet doors. Our cabinet gas springs takes up less space.